At your side – Innovative, passionate, competent
Your partner for ultrasound solutions for the past 25 years
Weber Ultrasonics stands for the entire industrial application spectrum of ultrasound technology. Since 1998 we have been deepening ultrasound know-how and developing potential uses and processes. We have registered more than 40 patents and many product innovations on our way to the most efficient, precise and process-reliable sound.
Research & Development is our passion
When the company was founded 25 years ago, it was based on innovations by Dieter Weber. We live and breathe the same spirit of research every day at Weber Ultrasonics. Our self-imposed goal is to think ahead with ultrasound. Our solutions around the world stand for efficient processes that deliver first-class results.
From generator to sonotrode – Quality Made in Germany
All our products are developed in Germany and manufactured in conformance with German quality standards. As a full component provider with considerable production depth, we can take on any challenge. Our engineers and consultants are right at home in your industry. We achieve perfection worldwide in ultrasound-based bonding and cutting processes and cleaning processes too.
The Company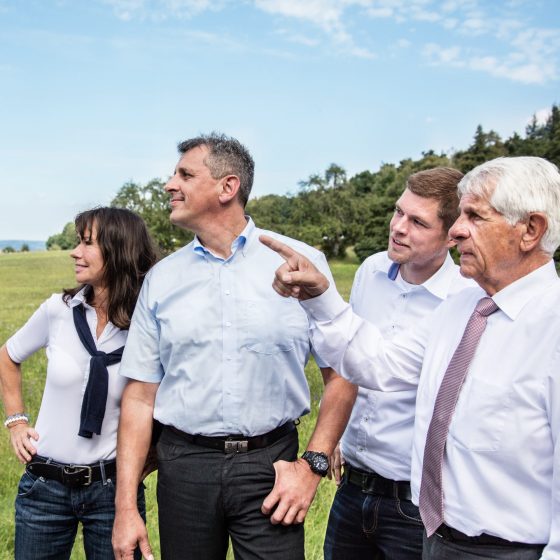 Our Values
Innovation
We are always on the search for new, innovative solutions to satisfy your requirements and meet your standards. That drives us, motivates us and makes us better day after day. tets
Partnership
Together with you we have already achieved a lot – and intend to do the same in the future. With expertise and extensive industry know-how, we see ourselves as a competent partner at your side. tets
Responsibility
We are well aware of our responsibility to you, our employees, the environment and society. Social engagement has long been firmly anchored in our corporate philosophy. tets
Passion
Ultrasound technology has been our great passion for more than 20 years! We are always on the lookout for potential applications and solutions. Day after day we work to make our products even better for you. tets
WEBER ENTEC – Specialized in disintegration with ultrasound
The ultrasound technology from Weber Entec revolutionizes environmental technology
Weber Entec specializes in disintegration with ultrasound for wastewater treatment and biogas plants. Developed in a research project with the renowned Fraunhofer Institute, our subsidiary's systems technology accelerates the decomposition of organic material. Today the Weber Entec technology is at work in biogas and water treatment plants all over the world. Customers benefit from efficient processes and a higher energy yield.
To the website