Custom Solutions for Ultrasonic Welding
Ultrasonic welding, the intelligent, Industry 4.0-ready joining technology, has established itself in modern production. There are many good reasons for that: This sustainable and clean technology requires no additional materials (adhesives) or expensive time-consuming processes such as pre-treatment and drying.
The wide range of applications and industries spans from automotive to packaging.Thanks to the especially short cycle times, you can achieve greater output of parts with ideal joints satisfying the highest quality requirements. Continuous welding in endless operations permits uninterrupted weld seams. Both process variations can be efficiently combined with the cutting and sealing of edges.
Requirements for complex production processes are growing
Besides process reliability, welding speed and reproducibility of results, ultrasonic welding technology delivers another big advantage. Due to its flexibility, this technology can be perfectly tuned to your specific requirements.
Did this catch your interest? Discover our industry solutions and products and how ultrasound can benefit you.
Advantages
Short cycle times
Faster process times
Industry 4.0-capable
Perfect integration in existing systems
High process reliability
High-quality results
Heat and vibration-resistant bonds
Exact reproducibility
Low energy consumption
Brochure Welding
Ultrasonic welding is being used in an increasing number of industries. The accuracy and speed of the welding process are impressive, as is the quality of the bonds.
Bonding Technology for any Application
The number of applications is enormous, from toys and packaging to ventilation registers. Welding with ultrasound is one of the most precise and efficient solutions in plastics processing. This technology has a multitude of uses which can be divided into specific application fields.
Seaming
Seaming
Ultrasonic seaming, a special type of ultrasonic riveting, allows the economically efficient bonding of non-plastic materials with plastics. The processing times are comparable to those of ultrasonic riveting.
Embedding
Embedding
In ultrasonic embedding, a resonating metal insert is pressed into a plastic component . This process is used to embed threaded inserts, metal pins and similar parts in thermoplastics.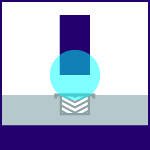 Cycled Welding
Cycled Welding
Ultrasound technology is perfectly suited to cycled welding as it ensures top process reliability and reproducible results. Furthermore, the application can be efficiently paired with simultaneous ultrasonic cutting.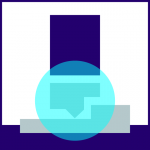 Continuous Welding
Continuous Welding
Welding with ultrasound is particularly impressive for its process reliability even in continuous operation. The low-maintenance technology ensures consistent welding joints without interruption and permits efficient connection with processes for cutting and sealing edges. Examples of possible application fields include textiles such as non-wovens, packaging of polymer film or construction products such as roof underlays of fleece.
Laminating
Laminating
Ultrasonic laminating impressively bonds materials with different melting points. The process is especially efficient and environmentally friendly as no adhesives are required. Moreover, the laminating process reduces the risk of allergic reactions and skin irritation in hygiene products.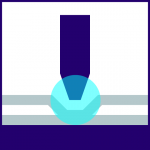 Riveting
Riveting
Ultrasonic riveting is a melting deformation process in which only one of the two pieces to be joined is plasticized. As the melted rivet head cools under the pressure of the riveting tool, the resulting connections are tight, with no gaps or room for play. Any springback effects can be ruled out.
Perforating
Perforating
Perforating with ultrasound is extremely precise. Unlike a heat perforation process, the ultrasonic pinhole perforation of the material does not use as much energy and heat. The lack of extensive heat exposure has positive effects for the edges in that the materials remain soft and melting threads are prevented.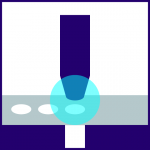 Embossing
Embossing
Ultrasonic embossing is used primarily in the textile industry to apply logos and text onto clothing and fabrics. The automotive industry also uses ultrasound to emboss synthetic leathers in car interiors.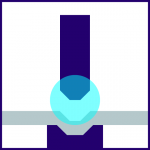 Swaging
Swaging
Ultrasonic swaging allows thermoplastics to be joined to non-thermoplastic materials and materials with different melting points. Typical application examples include polyethylene films, fleece, woven and nonwoven fabrics.
Worldwide Efficiency and Success: Our Industry Solutions
With more than 2,000 projects in 60 countries, Weber Ultrasonics is one of the first addresses for plant engineers from many different industries. Based on 50 years of experience with ultrasound and our in-depth understanding of specific industry requirements, we develop customized, innovative and, above all, intelligent ultrasonic solutions for you.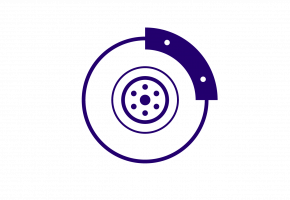 Automotive
The automotive industry relies on ultrasound solutions in the production of windshield wiper motors, injection modules, gas tank ventilation valves, air and fuel filters, alternator regulators, small parts in door panels and ventilation grills and sound system speakers. tets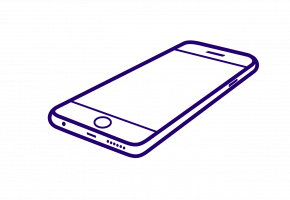 Electric Products
Wherever the precisely manufactured components are involved, ultrasound technology is right at home. In electronics and electrical engineering, the technology is used in illumination, remote controls, audio system components, speakers, safety technology, sensors and office items such as ink cartridges. tets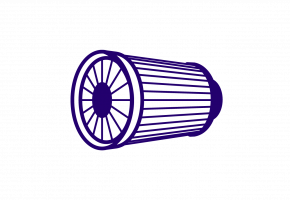 Filtration
Precise processing is called for in the manufacturing of air and fluid filters. With our ultrasound solutions, highly varied filter materials can be precisely joined and their edges sealed in the same process step. tets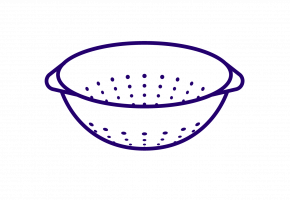 Household Goods/Appliances
Modern design meets up with technical function in the segment of household goods or appliances. Our ultrasound solutions are ideal for fitting parts to irons, washing machines or electronic toothbrushes or firmly joining them to other parts. tets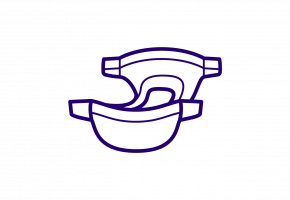 Hygiene Products
Our ultrasound technology is used to weld seams and make lint-free cuts on personal hygiene products such as diapers and sanitary pads. Both operations ensure comfort and reliability of the products. tets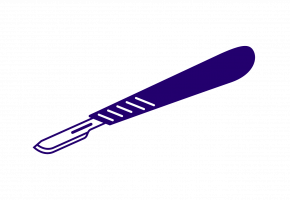 Medical Technology
/Pharmaceutical Industry
The tiniest details matter in the manufacturing of medical devices and products for the pharmaceutical industry. With our ultrasonic welding solutions, you'll be on the safe side in the production of precisely shaped consumable materials such as filters, syringes and infusion sets. tets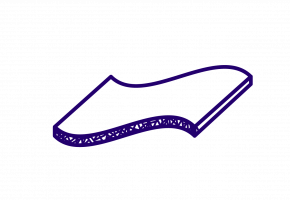 Nonwovens
The application areas and production technologies for nonwovens are greatly varied. Diapers and wound dressings, roof underlays and agricultural textiles make up the product palette whose materials can be economically and reliably laminated, embossed, welded and cut with ultrasound. tets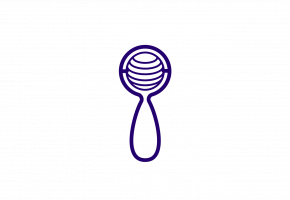 Toys
In contrast to other products, the mechanical stress and strain on toys can hardly be predicted. Welding with ultrasound ensures particularly strong bonds, which meet the strict safety requirements for children's toys. Beyond that, manufacturers and consumers benefit from an additional advantage of the technology. Welded toys need no adhesives, which may contain potentially hazardous additives. tets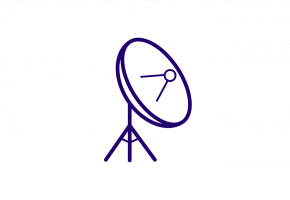 Telecommunications
Precisely fitting, permanently bonded components are essential in the manufacturing of modern communication devices. Our ultrasonic solutions are therefore used in the production of cell phone cases, displays, batteries, antennas and speakers. tets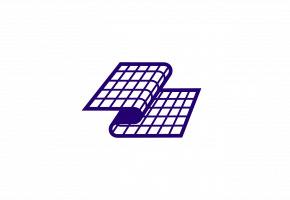 Textile Industry
Our innovative ultrasound technology ensures fast and reliable welding of a wide variety of materials including woven fabrics, Hook-and Loop fasteners, Velcro, clothing labels, filters, eye pads and nursing pads. tets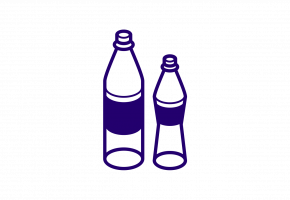 Packaging Industry
The increasing presence of plastics and composites in packaging has put ultrasound technology in high demand. Our innovative ultrasonic solutions are used to seal blister packs, standup pouches and cups as well as cups tubs and beverage cartons. Other special applications also rely on our technology. tets
The Technology

The Process in Detail
The ultrasound converter converts the electrical signal from the generator into mechanical vibrations. They, in turn, are directed to the workpiece to be welded via the booster and the sonotrode under a specific pressure.
The mechanical vibrations generate frictional heat at the defined joints of the workpiece which causes the material to melt and bonds the parts together.
During a brief cooling phase, a clamping force is applied to fuse the plasticized material. The pieces welded together with ultrasonic energy are immediately available for further processing.
Depending on the application, the sonotrodes can weld vertically, horizontally and continuously.
Converter
The ultrasound converter or transducer efficiently converts the high-frequency electrical signal from the generator into mechanical vibrations of the same frequency.
Booster
The booster increases or decreases the amplitude of the mechanical vibrations provided by the converter.
Sonotrode
The sonotrode, which is designed with the Finite Element Methode (FEM) and manufactured according to customer specifications, delivers the high-frequency mechanical vibrations to the workpiece to be welded.
For the Best Bonds – Ultrasonic Welding with Weber Ultrasonics
Weber Ultrasonics is one of the world's leading suppliers of solutions and components for industrial uses of ultrasound. With your specific requirements in mind, we offer you an extensive product range from turnkey ultrasonic systems to individual machines and components for ultrasonic welding.
Ultrasonic competence and application know-how
We have gained valuable industry know-how in cooperation with numerous plant engineers and technology leaders. This highly valuable feedback goes directly into the development of our products. You benefit too as we support you in the development of customized solutions for your applications.
Products that plan ahead: Thinking Solutions 4.0
We never stop working on new solutions and thinking about potential applications for ultrasound. Our modular SAPHIR welding system is customized to satisfy your requirements It is equipped with many interface options and is prepared for trouble-free integration in your existing systems. With the help of our extensive software solution, you can manage, monitor and document complex welding processes.
Have we peaked your curiosity? We invite you to discover your advantage from our industry proven solutions and products. Please get in touch with us. We would be happy to advise you.
Customer-specific Solutions
Customer inquiry
Welding concept
Testing in our
Application Center
System solution
Proposal and Purchase Order
Production & Documentation
Delivery
Support