The Original – SONOPUSH® Rod Transducer
The SonoPush Rod Transducers can be operated with up to 2000 W power output. They are available in a range of lengths and models. The different models are suitable for a large variety of industrial cleaning processes.
Can be used in any cleaning system
Trouble-free conversion or retro-fitting with SonoPush Rod Transducers can be done in closed systems, chamber systems or open cleaning tanks. It's possible to set up efficient cleaning processes in vacuum, under positive pressure and at high temperatures.
Heavy duty – for really difficult tasks
The patented SonoPush Mono HDT works very efficiently, including in continuous operation. Its intelligent cooling concept allows use in temperatures up to 95 °C and with demanding cycle times. The HDT model satisfies the highest cleanliness requirements with short cleaning cycles making high throughput possible.
Without competition. The SonoPush Rod Transducer from Weber Ultrasonics. Do you have questions about ultrasonic cleaning or our rod transducers? Please contact us. We'd be happy to help.
Up to 2000 W
power output
up to 95 °C
Withstands temperatures
up to 1 MPa
Resistant to vacuum and positive pressure
25 / 30 / 40 kHz
Frequency range
Our customers expect high performance from rod transducers under the toughest conditions. This motivates us and, thanks to patented technology, extraordinarily robust design and top manufacturing quality, makes our rod transducers unrivaled.
Robust and efficient
With the Sonopush rod transducers, your work will be efficient under all operating conditions. They stand up to enormous pressure and extreme temperatures. If your cleaning process demands a homogeneous sound field, the Sonopush rod transducer is the perfect choice.
Space-saving and high-performance tool
With its compact design, the Sonopush rod transducer permits a space-saving installation in your system. The transducer's high cleaning performance ensures removal of particulate and film residue in a very short time. The rod transducers from Weber Ultrasonics have low maintenance requirements and high quality levels, thanks to their special materials and patented design.
Installation point
Thanks to its one-point attachment, the Sonopush Mono can be easily refitted to existing chambers. Your cleaning units run smoothly and require no time-consuming maintenance work.
Ultrasonic transducers
Unlike twin-head transducer systems, the Sonopush Mono works with just one transducer.
Design
The closed-body Sonopush Mono model with only one ultrasonic transducer increases operating reliability and decreases maintenance requirements. In development work the Finite Element Method (FEM) is used to simulate transducer operations to ensure optimum efficiency and a long service life.
Stainless steel, titanium aluminum, pure titanium
We produce the Sonopush Mono in a variety of materials to suit your application and the cleaning medium. Each of these material variants withstand the toughest conditions and offer you maximum durability.
The right model for any system
We offer the right rod transducer model and related generator for any cleaning requirement. Ranges of frequencies and performance classes are available, as are specific dimensions. Furthermore, rod transducers can be equipped with one or two mounting points – rod transducers can be used to outfit or retro-fit any system.


About our rod transducers
Nearly indestructible: above-average service life
For the toughest conditions: can be used in a vacuum, under high pressure or in continuous operation at temperatures up to 95 °C
360-degree effect: sound field with outstanding efficiency
Built-in safety reduces maintenance and loss of production
Space-saving design
SONOPUSH® MONO
Space-saving and efficient
The SonoPush Mono offers a larger radiating area than systems with two resonators with identical installation lengths. The design principle with only one active end makes the SonoPush Mono especially reliable. The risk of liquid penetrating the transducer is minimal.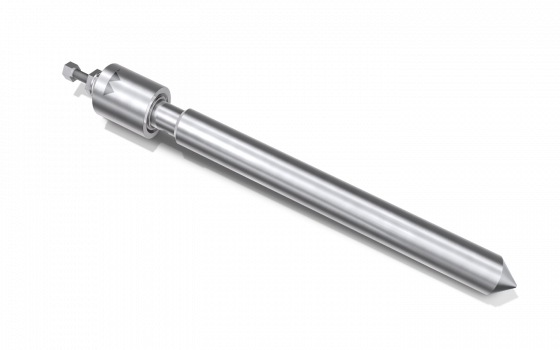 Der SONOPUSH® MONO HDT
Heavy duty – for the toughest tasks
The patented SonoPush Mono HDT works very efficiently, even in continuous operation. Its intelligent cooling concept allows use at temperatures up to 95 °C and at high production rates. The HDT model satisfies the highest cleanliness requirements with shorter cleaning cycles and makes high throughput possible.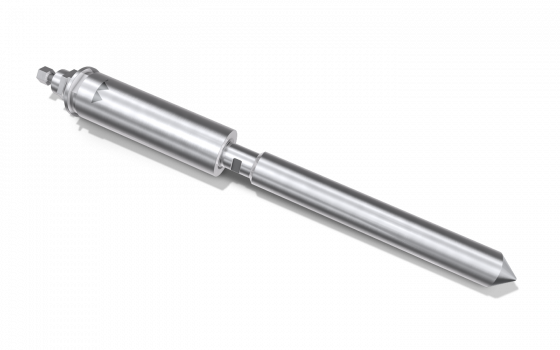 The SONOPUSH® Rod Transducer
One driving head, two mounting points
The SonoPush is the first choice for outfitting systems build for transducers with two mounting points. Suspension at both ends offers a decisive advantage: Maximum length of the the SonoPush rod transducers. We produce these transducers with an active radiating length of up to 1287 mm.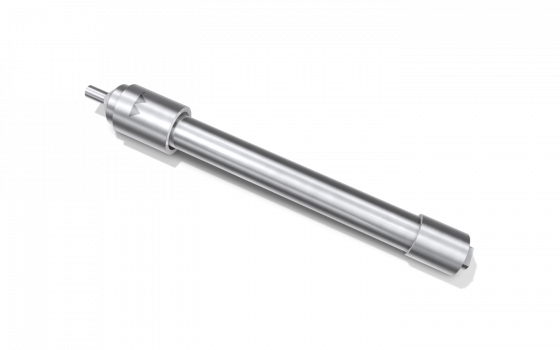 It's not for nothing that the SonoPush is the world's most sought after rod transducer for cleaning applications. Its design and unmatched performance never fail to impress customers.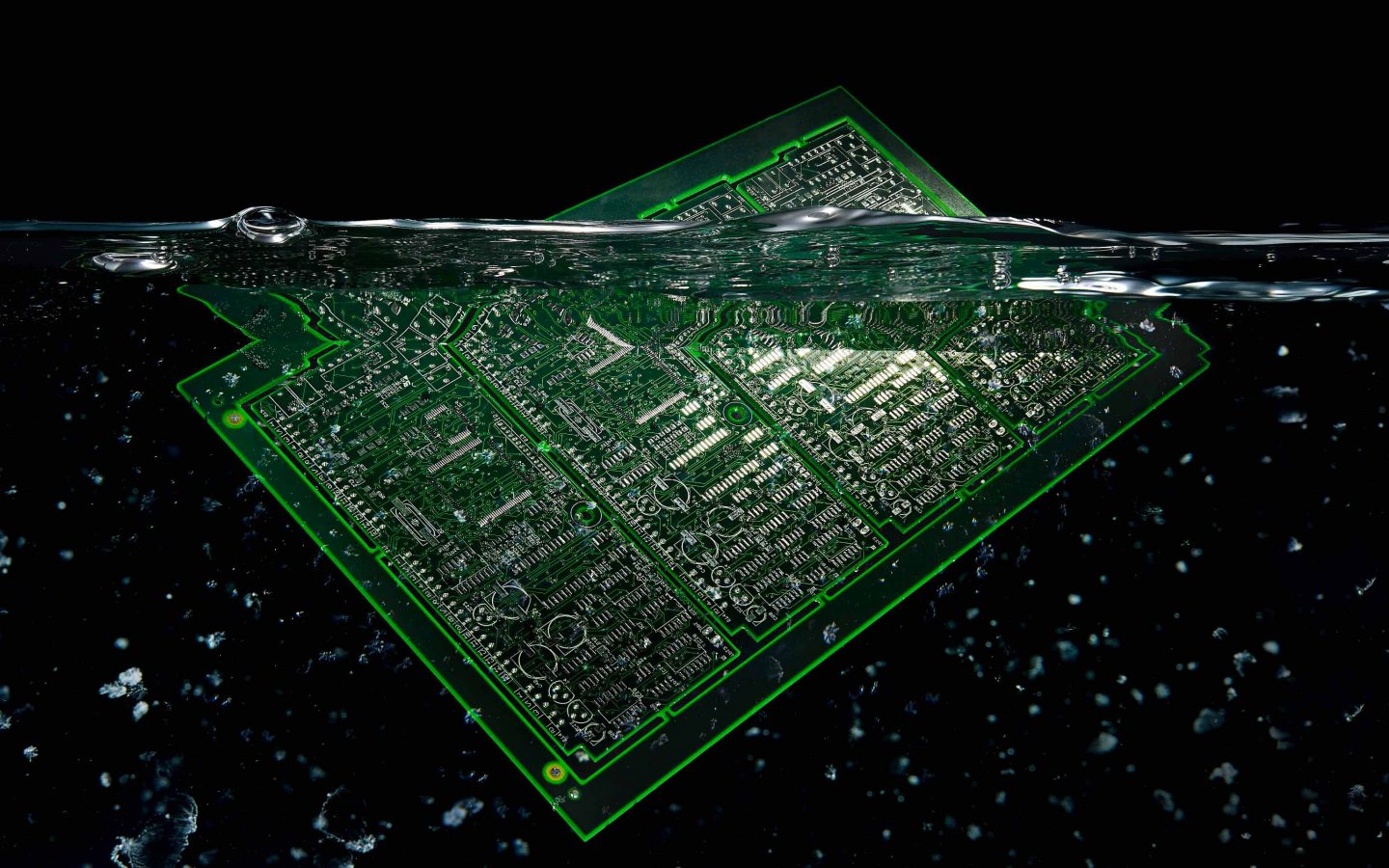 Cleaning with Ultrasound
Perfect sound from 24 kHz to 1 MHz
Events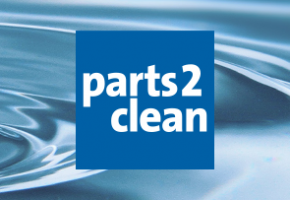 CLEAN SOLUTIONS FOR THE MANUFACTURING INDUSTRY
Optimum parts cleanliness: We'll show you how ultrasound technology optimizes industrial cleaning processes. Step by at our booth in Hall 10 B26!
Industrielle Anwendung von Ultraschall
Die industrielle Ultraschall­reinigung kommt in vielen An­wendungs­be­reichen und Bran­chen zum Einsatz, beispiels­weise in der Ent­fettung, Galvanik oder Ober­flächen­technik bzw. Ober­flächen­be­arbeitung. Die Ultra­schall­technik ermöglicht dabei außer­gewöhnliche Reinheits­gerade. In der Ultraschall­reinigungs­technik wird die von Ultraschall­generatoren erzeugte Energie über Ultraschall­konverter an so­genannte Ultraschall­schwinger weiter­ge­geben, dies können Stab­schwinger, Platten­schwinger oder Tauch­schwinger sein. Mit weiteren Ultraschall­komponenten sind ganz indi­viduelle An­wendungen und An­lagen umsetz­bar. Außer­dem ermög­licht die Ultraschall­technologie eine Reinigung von 25 kHz bis zum Mega­schall.
Ultraschallschweißen
Auch das Ultraschall­schweißen er­möglicht eine Viel­zahl von An­wen­dun­gen. So lassen sich problem­los Ultra­schall­schweiß­systeme für konti­nuier­liches Schweißen im Endlos­betrieb nutzen oder zum Kunst­stoff­schweißen mit Ultra­schall. Die von Ultra­schall­ge­ne­ratoren er­zeugte Energie wird an so­genannte Sono­troden bzw. Ultra­schall­sono­troden weiter­gegeben und dann dem zu schweiß­enden Material zu­ge­führt. Ganz indi­viduell ge­fertigte Ultra­schall­kompo­nenten bieten darüber hinaus viele weitere Ultra­schall­lösungen.
Ultraschallschneiden
Für das Food Cutting, das Ultra­schall­fräsen und um Ver­bund­werk­stoffe zu schneiden eig­net sich das Ultra­schall­schneiden. Die von Ultra­schall­gene­rato­ren erzeugte Ener­gie wird so­ge­nannten Sono­troden bzw. Schneid­sono­troden zu­geführt, weitere Ultra­schall­kompo­nenten machen eine Viel­zahl von kombi­nierten und zu­sätz­lichen An­wend­ungen möglich.