The trendsetting cutting technology
In many industries intelligent ultrasonic cutting established itself as the preferred method for clean and fast separation without any waste. Scoring or cutting of food items like dough, cheese and meat, or separating of materials like fleece, carpet, foam, rubber, light-weight materials, foil, or textiles without fraying or unraveling, the Industry 4.0-ready ultrasonic technology is the right tool for you. This process provides another advantage: The combination of cutting and welding seals the edges in the same process step.
Broad range of applications
Process safety, reproducible results, and time savings gained by the speed of the process are only some of the advantages you can gain by employing ultrasonic technology. Depending on your individual requirements we offer vertical or horizontal cutting solutions which can be realized as continuous cut or in a cycle mode.
Did we raise your curiosity? Explore our industry solutions and products and see the benefits you can gain by employing ultrasound.
Advantages
Precise separation with almost no loss of material
Cutting of frozen goods
No fraying on edges
High degree of process safety
Reproducible results
Cutting cycles or continuous cutting possible
Little tool wear
Simultaneous cutting and sealing possible
Brochure
The application possibilities of composite materials are growing rapidly. However, their production poses a lot of challenges for manufacturers. Together with our customers, our R&D department and the application specialists, we develop innovative ultrasonic solutions for complex cuts and materials.
Efficient and globally successful: Our Industry Solutions
With more than 2000 projects in over 60 countries Weber Ultrasonics advanced to one of the premier suppliers to system manufacturers of the most diverse industries. 50 years of experience and our detailed understanding for specific requirements of different industries enable us to develop tailored, innovative and, first and foremost, intelligent ultrasonic solutions.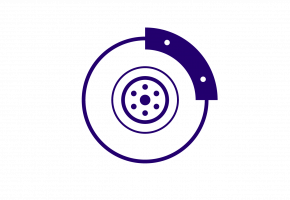 Automotive
To reduce weight, and therefore fuel consumption, plastic components are widely used in the automotive industry. With our ultrasonic cutting solutions, fleece materials for covers or upholstery can be cut and sealed fast and precisely. tets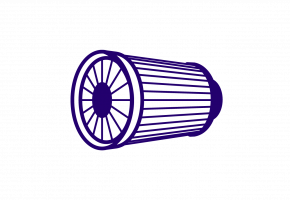 Filtration
Precise processing is extremely important in the production of air and fluid filters. With our ultrasonic solutions a large variety of filter materials can be cut to their precise dimensions. Further, the cutting edges can be sealed in the same process. tets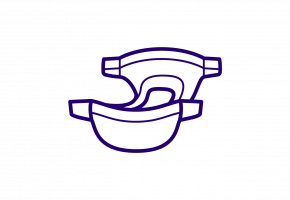 Hygiene Products
In the production of diapers and feminine hygiene products our customers utilize ultrasonic technology for the bonding of seams as well as fray-free trimming. These factors are important to guarantee leak-free comfort of the products. tets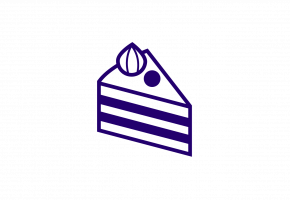 Food Industry
Ultrasonic technology is especially suited for cutting in the food industry and advanced to common component of this industry. The cutting system can be precisely tuned to match the characteristics and consistency of your product, e.g. cheese, lunch meat or dough. Even warm, fresh, sticky or frozen food can be cut effortlessly with ultrasonic waves. Ultrasound almost completely prevents sticking of food to the cutting blades leading to especially clean cutting edges. Compared to mechanical blades, cutting Sonotrodes stay sharp longer and therefore require less maintenance. tets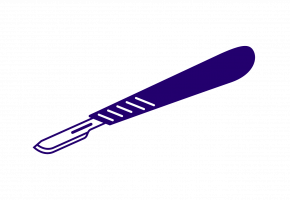 Medical Technology/
Pharmaceutical Industry
The smallest details matter in the manufacturing of products for medical devices or the pharma industry. Our ultrasonic cutting solutions let you confidently manufacture precisely formed hygiene and consume articles. tets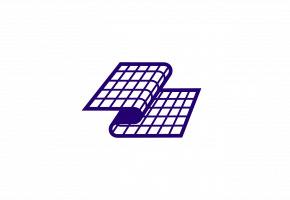 Textile Industry
Ultrasonic technology in the textile industry is well suited for welding and sealing of materials as well as for trimming without fraying on the borders. Typical products and materials are Velcro, fleece or carpet. tets
The right blade to make the cut – Cutting Sonotrodes
We always manufacture our Sonotrodes specifically for each customer and product employing FEM in the design process. Even complex shapes and punches can be designed this way. Based on the individual requirements, high-end materials like Titanium, Aluminum alloys and sintered steel will be used. Speer tips, sickle blades, punches or cross Sonotrodes – we manufacture the blade with the right shape for each application. All of our Sonotrodes shine with their outstanding cutting depth giving you the right tool to cut towering cakes, bread or cheese wheels as well as other voluminous materials in one pass.
Cross-Sonotrode for piercing
We developed the Cross-Sonotrode to achieve cross cuts in one process step resulting in faster cycle times and higher precision.
Knife Sonotrodes
The Lambda1 cutting Sonotrode with reduced node point allows the cutting of tall products. All Sonotrodes for food processing conform to EG Regulation EG1935/2004.
Sickle Blade
Speer tips and sickle blades are being used for the continuous cutting or scoring of foils and dough.
For Exact Cuts & Best Results
Weber Ultrasonics belongs to the world-wide leading suppliers of ultrasonic solutions and components for industrial use. We offer an extensive product portfolio of generators, boosters, converters, and sonotrodes for cutting with ultrasonics tuned to your individual requirements.
We are cooperating with more than 50 system manufacturers and technology leaders in wide range of industries, and incorporate their feedback into the development of our products. This is how we gathered valuable industry know-how and why we can say with confidence that we are able to support you in the development of your individual and tailored solutions.
System Integration, the Key to Success
Our experienced and competent solution engineers have successfully completed over 2000 projects. That gives us the confidence that a thorough development phase, combined with extensive testing in our application center, guarantee solutions which integrate perfectly into our customers' process chain.
Products which think ahead: Thinking Solutions 4.0
We are ceaselessly working on new solutions and expanding the range of ultrasonic applications. One of our newest innovations is the ultrasonic cutting system SonoTrans, a joint development with Hufschmied Zerspanungssysteme.
The SonoTrans is able to cut demanding composite materials like fiberglass, carbon fiber, stacks and honeycomb structures cleanly and fast.
Did we raise your curiosity? Explore the benefits you can have with our solutions and products. We are looking forward to developing the right solution together with you.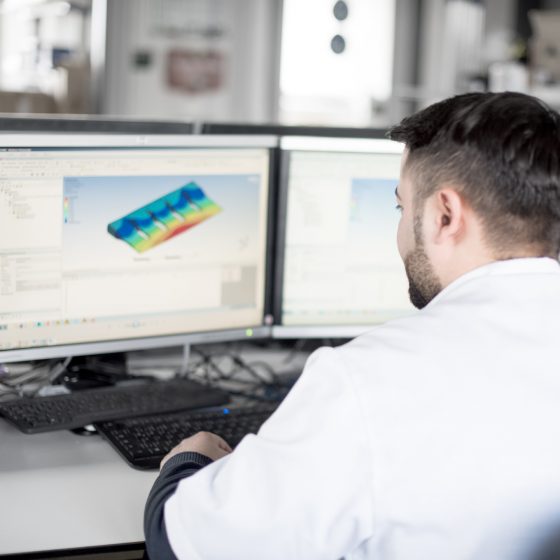 Customer-specific Solutions
Customer inquiry
Cutting Concept
Testing in our
Application Center
System solution
Proposal and Purchase Order
Production & Documentation
Delivery
Support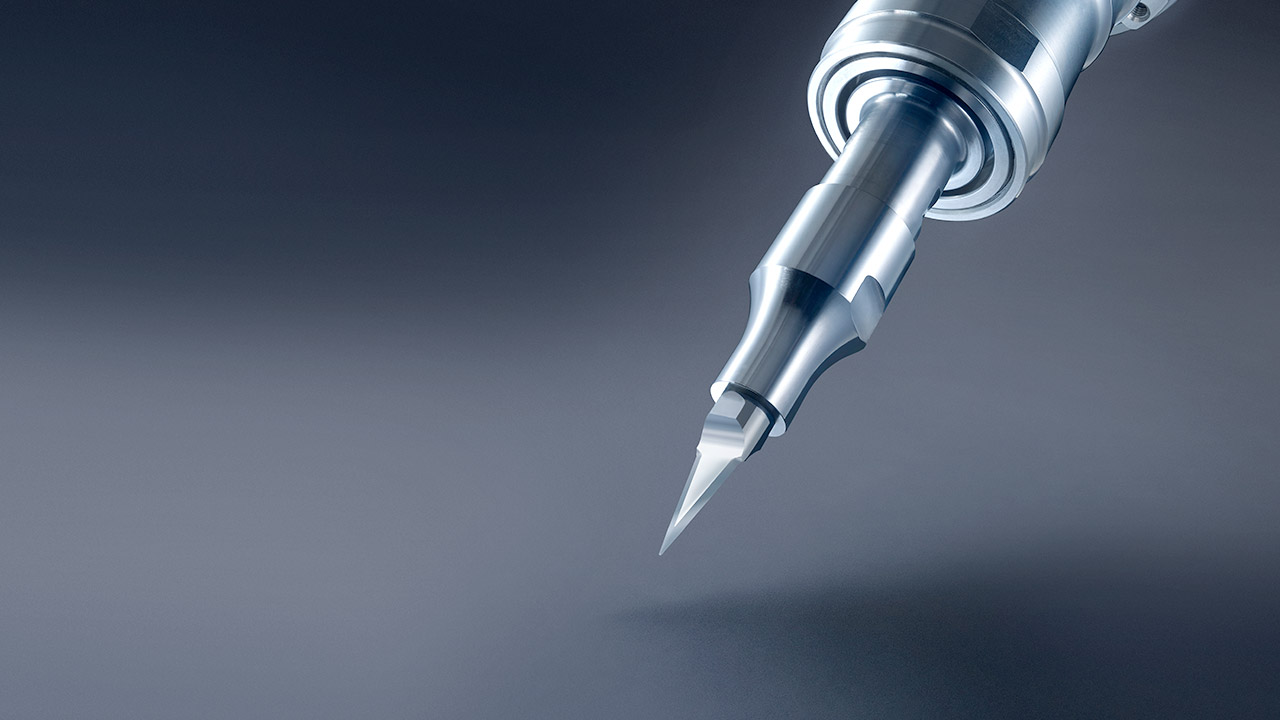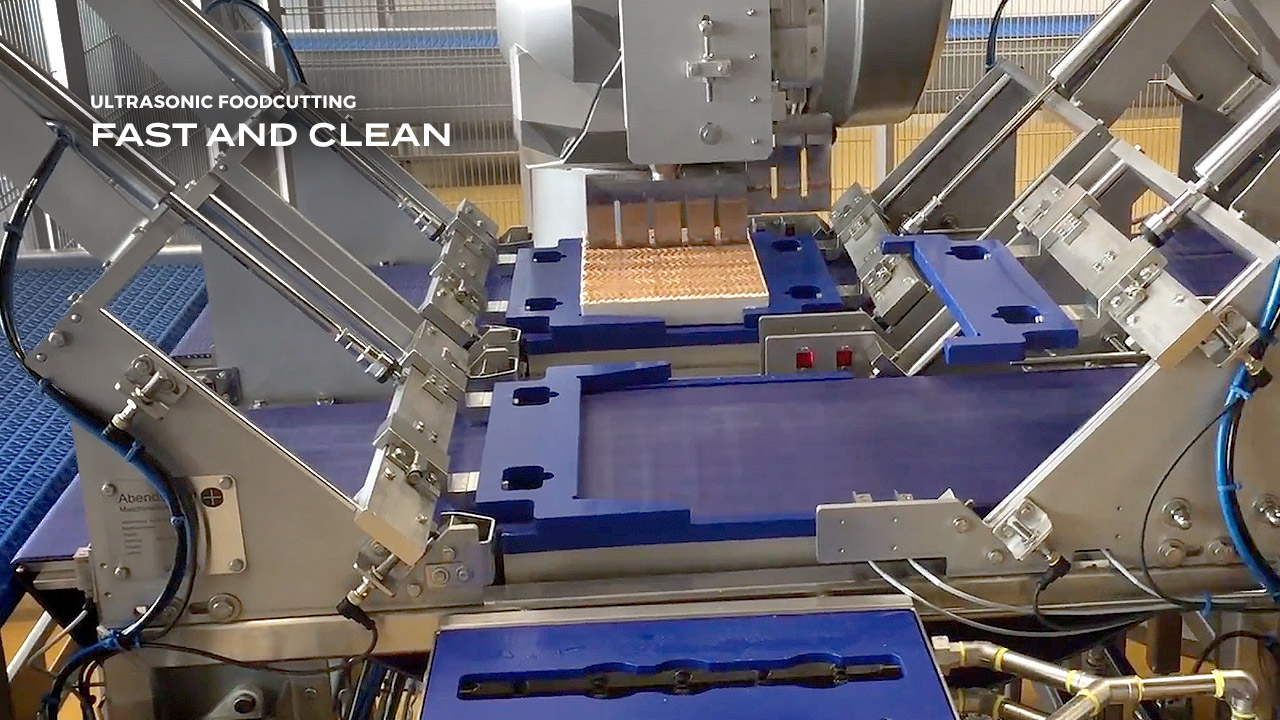 Defined border – better edges
Rubber, plastics or butter cream – almost any material can be separated efficiently with ultrasonics. Ultrasonic cutting already offers a solution for most tasks. This technology can be used in many different applications and can be separated into different application fields.
Cyclic cutting
Cyclic cutting
Process safety and reproducible results are extremely important for cyclic cutting. Innovative ultrasonic technology meets these requirements and provides convincing results with especially precise material separation and high process speeds.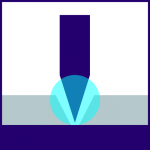 Continuous Cutting
Continuous Cutting
Continuous ultrasonic cutting, e.g. with a Roll-Sonotrode is ideal for the border cutting of long fabric tolls. The simultaneous bonding of seams or the sealing of edges makes this process especially efficient. Further, ultrasonics offer the required reliability and process safety for endless operation.
Perforating
Perforating
This process allows to focus the energy on defined areas which leads to precise perforating without introducing heat to large areas of material. This provides a positive effect on the borders of the perforation and avoids hardening of soft materials and welding strings.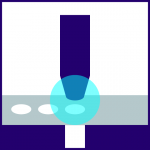 Combined Cutting and Welding
Combined Cutting and Welding
Ultrasonic technology shows its strength when cutting and welding simultaneously. It produces not only high-strength seams with minimal overlap but also allows for the cutting of edges and sealing of borders in the same process to prevent fraying.
Stamping
Stamping
Ultrasonic stamping is similar to ultrasonic cutting. Stamping edges are being plastified as well. However, while there is no fixed and predefined outline in cutting, for ultrasonic stamping the shape is defined by the tool.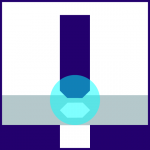 Events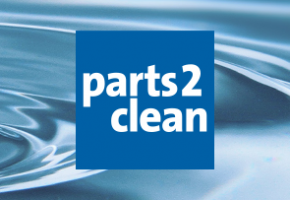 CLEAN SOLUTIONS FOR THE MANUFACTURING INDUSTRY
Optimum parts cleanliness: We'll show you how ultrasound technology optimizes industrial cleaning processes. Step by at our booth in Hall 10 B26!