Maximum cleaning power for the future
Cleanliness requirements for parts and surfaces in all industries and applications keep increasing. To allow seamless processing and to minimize failure rate the cleanliness level of individual components becomes a critical quality factor. And this is exactly where ultrasonic technology, suitable for coarse, fine, and ultra-fine cleaning from 25 to 1,000 kHz, comes into play. Users not only save of time and additives, but the high cleaning power also reduces energy consumption. These factors make ultrasound an especially sustainable technology.
Experience meets innovation
As a reliable partner to the manufacturing industry, our intelligent components are not only Industry-4.0 ready but we also support your system integration with our massive know-how. This innovative ultrasonic technology allows seamless integration into your processes and scores with its ease of operation.
Process benefits
Highest degree of cleanliness
Maximum process stability
Reliably reproducible results
Tailored solutions
Shorter cleaning cycles
Lower consumption of chemicals and energy
Perfect integration into system concepts
Low environmental impact and sustainability
Brochure Cleaning
Our components cover an especially large range of applications. This is globally unique. Coarse cleaning for robust work pieces or ultra-fine cleaning with mega-sound for highly sensitive materials, in the frequency range from 25 to 1,000 kHz we will find the right solution for you.
Efficient and successful on a global scale: Our industry solutions
More than 2,000 projects in over 60 countries made Weber Ultrasonics to one of the leading suppliers to manufacturers of cleaning systems. We equally utilize our long-time experience and our deep understanding for the specific requirements of the different industries to develop innovative and customized solutions. Our ultrasonic components and cleaning solutions can be integrated seamlessly into your system and process chain. This guarantees highest reliability and precise results while the high degree of efficiency of our ultrasonic solutions saves you time and energy.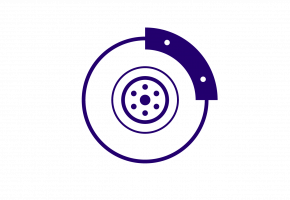 Automotive
One of the main factors in the production of injection nozzles, brake and steering components as well as engine components is the degree of part cleanliness which is required for downstream processes like assembly. Ultrasonic cleaning provides best results to support this. Fast, reliable, and gentle removal of particulate contamination like chips and dust as well as oily contamination from lubricants or greases. tets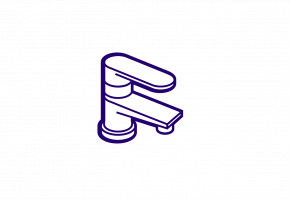 Electroplating
The decorative or technical refining of surfaces, e.g. for chrome plating, requires highest degrees of part cleanliness. Ultrasonic cleaning enables customers to make the electroplating process of armatures, fittings, hinges, and many other items, more efficient. Less harmful chemicals will be used, and cycle times of the electroplating process can be shortened. tets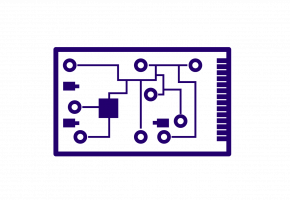 PCB Manufacturing
The manufacturing process of PCB is highly complex which is why our ultrasonic components have been used in the specialized systems for a long time. This long-standing relationship and experience makes us a strong partner – even for your customized solutions to your individual processes. tets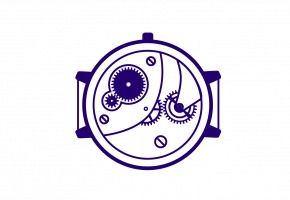 Watch and Jewelry Industry
Valuable and filigree products must be treated precisely and with the utmost care. Beginning with the first pieces, ultrasonic technology helps providing exact parts and components. Brightening of precisions metals, easy and fast removal of residue from polishing compounds, greases, and emulsions. And of course, ultrasonics are the perfect solution for cleaning and repairing jewelry and watches. tets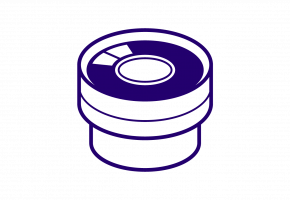 Optical Industry
One of the best-known and oldest uses for ultrasonic technology is the optical industry. It is being used in cleaning for the end user or in industrial applications in the manufacturing of eye glasses, lenses, or glass substrates. Our ultrasonic solutions provide the best results for glasses as well as plastics. tets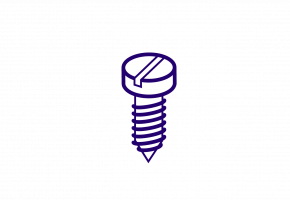 Metal Processing
Metal processing is demanding and drilling, milling, turning, and deburring leave their marks in form of chips and swarf, release agents, sands or oxides, as well as contamination films from oils or greases. Our ultrasonic solutions can be used to gently clean surfaces and even penetrate the inside of the smallest components. tets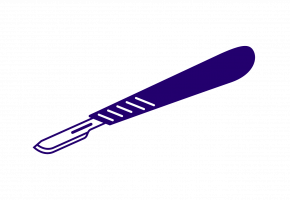 Medical Technology
In the medical technology, the reliability of instruments, technical systems, implants, and prosthetics is of the utmost and even live-depending importance. An increasing number of manufacturer relies on our innovative ultrasonic solutions. They are also being used at doctors' offices and hospitals. Highly sensitive surfaces and parts with the most delicate geometries can be cleaned from contaminations with extreme reliability and without damaging the sensitive material. tets
Specific Application Know-How and unrivaled Manufacturing Depth
Weber Ultrasonic belongs to the world-wide leading suppliers of solutions and components for the industrial use of ultrasonics. Tuned to your individual requirements we offer a large product line of generators as well as submersible, plate-type, and rod transducers for the cleaning with ultrasound.
We are cooperating with over 50 system manufacturers and technology leaders of different industries and collect their feedback. This valuable information drives our developments and enables us to support you too to create your individual customized solution.
System Integration, the Key to Success
Our experienced and competent solution engineers have successfully completed over 2000 projects. That gives us the confidence that a thorough development phase, combined with extensive testing in our application center, guarantee solutions which integrate perfectly into our customers' process chain.
Products which thing ahead: Thinking Solutions 4.0
We are ceaselessly working on new solutions and expanding the range of ultrasonic applications. One of our newest innovations is the digital optimization of the frequency of our generator series SonoPower 3S. The technologies SonoBoost-Sweep and SonoPower-Modulation stand for quality and homogeneity of the cavitation field previously thought impossible.
Did we raise your curiosity? Explore the benefits you can have with our solutions and products. We are looking forward to developing your solutions together.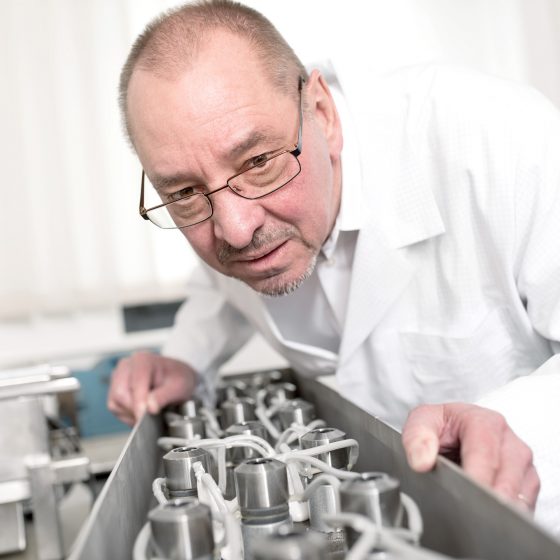 Application-specific requirement Analysis
Customer inquiry
Cleaning Concept
Testing in our
Application Center
System solution
Proposal and Purchase Order
Production & Documentation
Delivery
Support
Infinite Cleaning Solutions, perfect Results
Ultrasonic cleaning – a versatile technology
Almost invisible specks of dust on a circuit board, an oil film on a metal part, or germs on medical devices – there is an infinite number of cleaning tasks. Weber Ultrasonics offers the right, tailored solution for any task. Our technology is versatile and can be separated into specific fields of application.
Course Cleaning
Course Cleaning
Course cleaning with ultrasound takes place in the lower frequency range at about 25 or 30 kHz. The implosion of cavitation bubbles at 25 kHz spontaneously creates local temperatures of up to 5,000 °C and pressures of up to 500 bar. This is especially suited for the removal of larger machining residue like chips, dust, lubricant and much more.
Fine Cleaning
Fine Cleaning
In fine cleaning, between 40 and 120 kHz, particles and contaminants are being removed from pores, holes or lighter structures. This process is frequently used for jewelry, lenses and other optical components, and watches as well as dental and chirurgical instruments.
Ultra-fine Cleaning
Ultra-fine Cleaning
Delicate work pieces, e.g. in photovoltaic, semi-conductor industry, fine or micro optics, or micro and Nano technology, can be cleaned especially gentle and effective in the frequency range between 250 kHz and 1 MHz. Ultrasonic technology enables the non-destructive and residue-free removal of the finest particles as well as contamination films – even for work pieces with complex geometries.
Cleaning of large & complex Parts and Shapes
Cleaning of large & complex Parts and Shapes
Ultrasonic technology is well suited for the cleaning of large work pieces or complex such with complex geometries like transmission cases, heat exchangers, and tools. The homogeneous cavitation field provides consistent cleaning power to the complete shape, even in hard to get to areas. This doesn't only save time but also the environment due to the reduced need of energy and chemicals.
Cleaning of large & complex Substrates (Optic)
Cleaning of large & complex Substrates (Optic)
Highest cleanliness levels are required in the optical industry. Ultrasound technology provides the right solution here as well. With multi- and high frequency processing up to Mega-sound, optical lenses of any size, disks, diamond nozzles, high-tech ceramics, and much more can be cleaned precisely.
Dispersion
Dispersion
To create a homogenous mixture out of a powder and a liquid, e.g. paint production, ultrasonics offer an interesting alternative to conventional methods. The cavitation forces efficiently disperse solids with liquids but also separate agglomerates into its ingredients. The adaptability of our ultrasonic components allows for individual selection of power and frequency.
Electroplating
Electroplating
To improve corrosion resistance or achieve especially high-grade decorative surfaces, metal parts for armatures and fittings are being electroplated. Depending on the material electroplating processes are called copper coating, solver plating, galvanizing, chrome-plating, etc. Ultrasonic technology can be utilized in different steps of these plating processes. One examples is during pre-cleaning to degrease work pieces accelerating the electroplating process and improving its quality. Another one is a final cleaning step after the electroplating process to remove possible residue.
Impregnating, Bleaching, Mercerizing
Impregnating, Bleaching, Mercerizing
Textiles gain special characteristics if their threads and clothes are being refined. However, the necessary processes often require large amounts of chemicals, water and energy. Implementation of innovative ultrasonic solutions for the treating of textiles offers new possibilities conserving resources and reducing cycle times. It doesn't only reduce the environmental impact but also makes refining of textiles more economical.
Combined Cleaning Applications
Combined Cleaning Applications
Through Combined Cleaning different contamination types can be removed in one cleaning process. Our innovative ultrasonic solutions support this process and can be tuned to it. Customers can clean injector nozzles, watches and machine components with different temperatures and frequencies.
Cleaning under Vacuum – Aqueous, Solvent, or Hybrid
Cleaning under Vacuum – Aqueous, Solvent, or Hybrid
Most cleaning systems for components with polar and non-polar contaminants, e.g. cutting oils and salts, utilize aqueous as well as solvent cleaning steps. Performing the cleaning process under vacuum reduces the boiling temperature of the media, allows the treatment of blind holes, and the drying process can immediately follow. For vacuum cleaning applications we don't only provide rod-type transducers but also our newly developed vacuum-resistant submersible transducers.
Special Applications
Special Applications
The true versatility of ultrasonic technology is clearly displayed by the vast range of applications other than the traditional cleaning, welding and cutting. Disintegrating, deburring, or processing of spirits (intensifying of wine color, aging of whiskey, etc.). Leak testing of beverage containers or de-gassing – the potential of ultrasonic technologies is far from exploited. Together with universities and institutions, our research department is constantly searching for new applications and solutions.